All-Weather. Waterproof. Effortless Operation.
---
KDE Direct brushless motors are ideal for marine, oceanographic, and underwater industries thanks to their ability to perform consistently and reliably in some of the harshest environments in the world. For instance, our KDE-UAS125UVC ESC is optimized for multi-rotor and single-rotor applications and has achieved an IP66 rating ensuring all-weather operation by providing full protection from contact in fresh and salt water while under operation."

Our KDEXF-UASHVC ESCs, found commonly in global operation, earned a rating of IP56 for cool-running temperature and all-weather operation, allowing these ESCs to be used in demanding underwater environments with a wide range of underwater applications. Our high IP ratings coupled with aerodynamic design ensure that your motors and components are protected against dust, salt, and water.


KDE Direct Brushless Motor Marine Applications
---
Underwater breathing devices
Underwater rovers
Boats
Jet skis
RC boats
Model submarines
ROV (remote operated vehicles)
Diver propulsion vehicles
Automatic fish feeders or tank cleaners
Underwater mapping
KDE Direct manufactures motors for various marine applications. Our products are crafted to provide powerful performance, high torque, and long life. Manufactures choose KDE Direct's brushless motors for high speed, maintenance free operations. Our components are ideal for challenging environments where sparking could negatively affect sensitive equipment.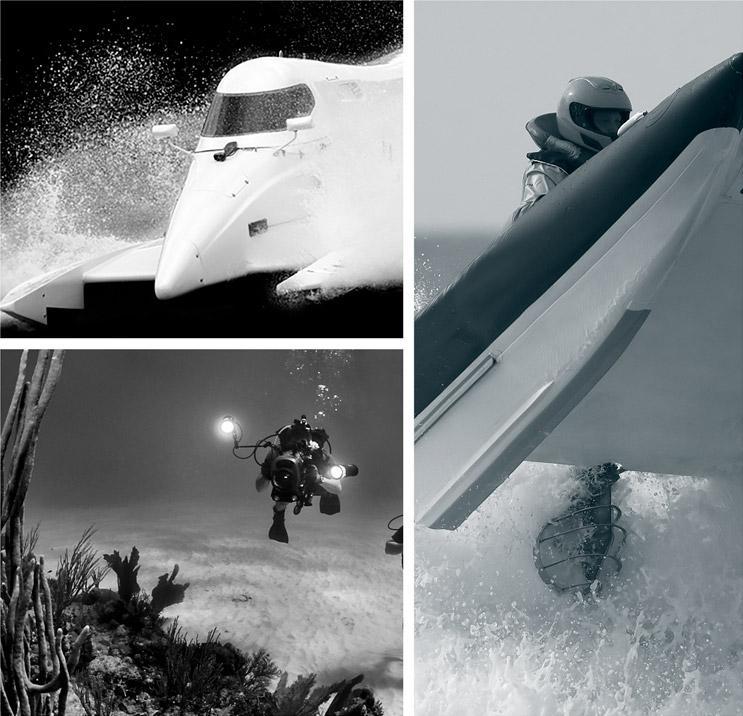 Designed and Engineered in the USA
---
KDE Direct's brushless motors are designed and engineered in the United States. Our motors provide power, performance, and efficiency. KDE Direct motors are
engineered for remarkable efficiency and power that push the limits of today's technology. Our motors are designed to provide market-leading performance and
zero-vibration operation for hours of maintenance-free usage and market-leading performance.
Brushless Motor Advantages:
Brushless motors have higher efficiency and performance and a lower susceptibility to mechanical wear than brushed motors.
High torque per watt of power input (increased efficiency)

High torque to weight ratio

Reliability with low maintenance requirements

Decreased operational and mechanical noise

Extended lifespan (no brush and commutator erosion)

Removal of ionizing sparks from the commutator (ESD)

Near-elimination of electromagnet interference (EMI)
UAS Multi-Rotor Brushless Motors