Compact. Industrial. Efficient.
---
KDE Direct products are crafted to provide powerful performance, high torque, and long life. Resistant to harsh elements and shocks, their rugged yet compact design makes them ideal for tough applications. A high IP rating and aerodynamic design ensure that your motors are protected against dust and water in any situation where weather conditions might change quickly. KDE Direct provides IP 66. ISO 9001, CE, and WEEE compliant technology.

KDE Direct is a worldwide industry leader in component manufacturing and design for UAS, multi-rotor, and single-rotor systems. Our components are utilized in a wide array of applications, from drone deliveries to environmental efforts to shooting blockbuster movies

KDE Direct has designed large motors for heavy lift all the way down to miniature motors the size of your fingernail. If you need modifications to our standard product lineup or custom designed components specific to your requirements, KDE Direct has the experience to achieve your goals.


Brushless Motors and Controllers
---
Robotics
Build better machines for tomorrow. Excellent for prosthetics, drones, and rovers.


Marine
Explore the deep with water-resistant motors. Ideal for marine, oceanographic, and underwater use.


Aerospace
Take to the skies, ideal for flight, satellites, space exploration, and beyond.


Military
Protect and defend, ideal for transportation, airborne activity, surveying, and marine applications.

KDE Direct designs motors for various aerospace and defense applications. Our products are crafted to be compact, industrial, and efficient for custom projects. Manufactures choose KDE Direct's brushless motors for high speed, maintenance free operation. Our components are ideal for challenging environments where sparking could negatively affect sensitive equipment.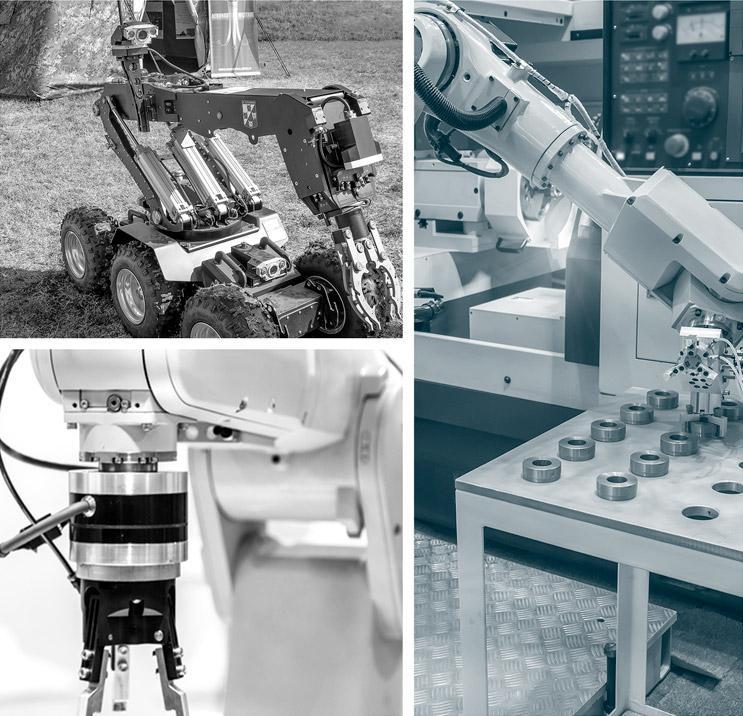 Designed and Engineered in the USA
---
KDE Direct's brushless motors are designed and engineered in the United States. Our motors provide power, performance, and efficiency. KDE Direct motors are
engineered for remarkable efficiency and power that push the limits of today's technology. Our motors are designed to provide market-leading performance and
zero-vibration operation for hours of maintenance-free usage and market-leading performance.
Brushless Motor Advantages:
Brushless motors have higher efficiency and performance with lower susceptibility to mechanical wear than brushed motors.
High torque per watt of power input (increased efficiency)

High torque to weight ratio

Reliability with low maintenance requirements

Decreased operational and mechanical noise

Extended lifespan (no brush and commutator erosion)

Removal of ionizing sparks from the commutator (ESD)

Near-elimination of electromagnet interference (EMI)
UAS Multi-Rotor Brushless Motors