Silent. Reliable. Long-Lasting.
---
Sensorless brushless DC motors have achieved wide appeal in the medical community within the last five years. Long life expectancy for motors is crucial for medical applications. While brushed motors last anywhere from 2,000 to 5,000 hours, KDE Direct's brushless motors have a lifespan of 10,000 hours. Our motors are more efficient, compact, and reliable than brushed motors, resulting in durable and dependable medical equipment so you can focus on your procedures rather than battery life or the constant whirring noises associated with brushes.

It's crucial that motors used for hospital or patient-care facilities are quiet enough to comply with low noise level standards. Motors used in sleep apnea equipment operate at high speeds yet need to comply with low noise level standards since the medical equipment will be in the patient's bedroom while they sleep. The absence of the commutator and brushes in BLDC motors helps to significantly reduce motor noise.


KDE Direct Brushless Motor
Medical Applications
---
Sleep apnea treatment via PAP respirators

Blood clot prevention via air pumps

Medical analyzers and diagnostic equipment

Surgical oscillating saws

Mobility equipment

Blowers and Compressors

Medical pumps

Surgical instruments

Oxygen concentrators and generators

Custom equipment
KDE Direct manufactures motors for a wide array of medical purposes. Our components are designed to be long-lasting, reliable, and whisper-silent. Manufactures choose KDE Direct's brushless motors for high speed, maintenance free operation. Our components are ideal for challenging environments where sparking could negatively affect sensitive equipment.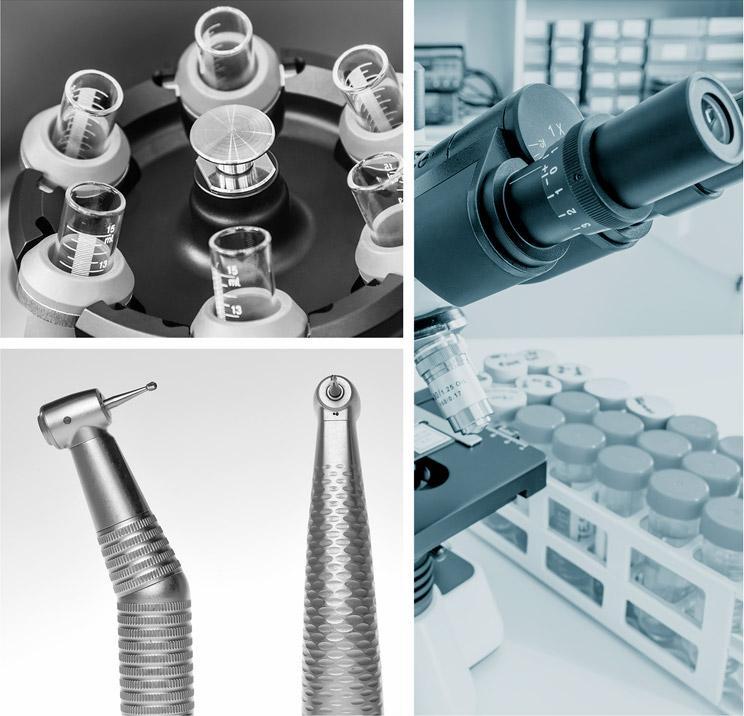 Designed and Engineered in the USA
---
KDE Direct's brushless motors are designed and engineered in the United States. Our motors provide power, performance, and efficiency. KDE Direct motors are
engineered for remarkable efficiency and power that push the limits of today's technology. Our motors are designed to provide market-leading performance and
zero-vibration operation for hours of maintenance-free usage and market-leading performance.
Brushless Motor Advantages:
Brushless motors have higher efficiency and performance and a lower susceptibility to mechanical wear than brushed motors.
High torque per watt of power input (increased efficiency)

High torque to weight ratio

Reliability with low maintenance requirements

Decreased operational and mechanical noise

Extended lifespan (no brush and commutator erosion)

Removal of ionizing sparks from the commutator (ESD)

Near-elimination of electromagnet interference (EMI)
UAS Multi-Rotor Brushless Motors